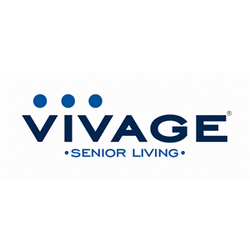 Sitter / Environmental Aide Valley View
Canon City, CO
Valley View, 2120 N 10th St, Canon City, Colorado, United States of America Req #2724
Thursday, June 3, 2021
Do you naturally have high energy and connect well with people?

Is managing multiple things at once easy for you?

Are you an individual that takes responsibility and follows through on the details?
At Vivage, were recognized as a national leader driving high quality service innovation for seniors and value for our investors. "Vivage" means "celebrating aging" inspiring our focus to create innovative and customer-driven models filled with personalized and meaningful living experiences.
We are a senior health care, solution driven company which provides right care.. right place..right time. Our Mission, Vision and Pillars of Commitment have come from our collective personal awareness and professional dedication to the importance of each person we serve, each employee we work with, and each business partner we have. At Vivage we bridge todays healthcare opportunities with innovative strategies and solutions.
OVERVIEW OF THE ROLE
The primary responsibility of your job position is to provide each of your assigned residents with routine observation. You are entrusted to ensure assigned resident is safe at all times.
KEY RESPONSIBILITIES:
Receive and report resident status at the beginning and end of each shift and as needed

Report all changes in residents conditions to the Nursing Supervisor as soon as practical

Make room checks and verify resident location

Keep residents rooms neat and clean

Transport residents to/from appointments, activity and social programs, etc

Demonstrate a passion for caring as evidenced by interaction with co-workers, residents, families, and visitors

Maintain confidentiality of all pertinent resident care information including protected health information

Perform all other duties, as requested
EDUCATION: Must possess, as a minimum, a 10th grade education
EXPERIENCE: On-the-job training provided
PHYSICAL REQUIREMENTS:
Must be able to relate to and work with ill, disabled, elderly, emotionally upset, and at times hostile people within the facility

Must meet the general health requirements set forth by the policies of this facility, which include a mental and physical examination

Must possess sight/hearing senses, or use prosthetics that will enable these senses to function adequately so that the requirements of this position can be fully met

Must be able to push, pull, move, and /or lift a minimum of 25 pounds to a minimum height of 5 feet and be able to push, pull, move, and/or carry such weight a minimum distance of 50 feet

May be necessary to assist in the evacuation of residents during emergency situations
We are an Equal Opportunity Employer
Other details
Pay Type Hourly
Employment Indicator Regular
63333470