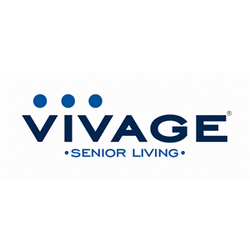 Food And Nutrition Director - Riverdale
Brighton, CO
Riverdale, 2311 E Bridge St, Brighton, Colorado, United States of America Req #2795
Tuesday, June 8, 2021
WHAT WILL YOU BE DOING?
The primary responsibility of your position is planning, organizing, developing and directing the overall operation of the Food Service Department following the current federal, state and local standards, guidelines and regulations that govern long term care and assisted living facilities. You are entrusted to assure that quality nutritional services are provided on a daily basis and that the Food Service Department is maintained in a clean, safe, and sanitary manner.

Key Responsibilities:

Coordinate food services and activities with other related departments

Assist in developing and maintaining written food services policies and procedures

Interpret the departments policies and procedures to residents, employees, visitors, government agencies, etc., as necessary

Perform administrative duties such as completing necessary forms, reports, evaluations, studies, etc to assure control of equipment and supplies

Develop and maintain a file of tested standard recipes

Inspect kitchen, dish room, food storage rooms, utility/janitorial closets, etc., for upkeep and supply control

Interview residents or family members, as necessary to obtain diet history

Participate in maintaining records of the residents food likes and dislikes

Provide substitute foods or similar nutritive value to residents who refuse food served

Assist in developing methods for determining the quality and quantity of food served

Ensure that menus are maintained and filed

Assist in planning regular and special diet menus to assure they are in compliance with the physicians orders

Evaluate and implement recommendations from established committees as they may pertain to food services

Assist in the recruitment, interviewing, selection and training of food services personnel

Schedule department work hours
*Other Duties as Assigned
WHATS IN IT FOR YOU AS A VIVAGE EMPLOYEE?
Daily Pay Advance Option Available
Holiday Pay (when working on a major holiday)
Overtime Pay available (when working over 40 hours a week or 12 hours in one business day)
Sick time pay accrual
Health, Dental, Vision, 401K, and More!!
THE MUST HAVES:
Hep B vaccine or declination form completed (at time of hire).
Current proof of TB within the last 12 months or Chest X-Ray (or be willing to submit to testing upon hire)
Ability to pass a criminal background check
Credible References
ServSafe Certification, preferred
APPLY WITH YOUR RESUME TODAY!
Referral Program - Wed love to speak to your referral!
VIVAGE is an Equal Opportunity Employer
Other details
Pay Type Hourly
Min Hiring Rate $20.87
Max Hiring Rate $25.67
65847042