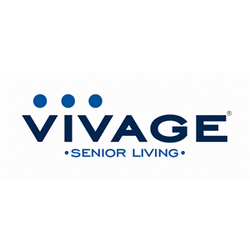 DON - Director Of Nursing - Parkview
Sorry, this job has expired.
Denver, CO
Parkview, 3105 W Arkansas Ave, Denver, Colorado, United States of America Req #2645
Thursday, May 27, 2021
Vivage Senior Living is recognized as a national leader driving high quality service for our residents, their families and our employees. "Vivage" means "celebrating aging" inspiring our focus to create innovative and customer-driven models filled with personalized and meaningful living experiences. We are a senior healthcare company servicing 30+ facilities in the Colorado area.
WHAT WILL YOU BE DOING?
As a Director of Nursing with Vivage Senior Living, the primary responsibility of your position is to assist with planning, organizing, developing, and directing overall operation of our Nursing Service Department following the current federal, state and local standards, guidelines and regulations that govern long term care and assisted living facilities. You are entrusted to ensure that the highest degree of quality care can be provided to our residents at all times.
WHATS IN IT FOR YOU AS A VIVAGE EMPLOYEE?
Competitive Salary
Flexible working hours
Daily Pay Advance Option Available
Holiday Pay (when working on a major holiday)
Sick time pay accrual
Paid Time Off
THE MUST HAVES:
Outgoing, professional and caring healthcare professional who is excited to work with patients and make a difference in their healthcare.
Registered Nurse (RN) License for the state of Colorado or the ability to convert to a Colorado License within 30 days of hire.
PCC (Point Click Care) experience is a plus.
Current CPR/BLS from American Heart Association or American Red Cross.
Current proof of a Flu Vaccination within the last 12 months.
Hep B vaccine or declination form completed (at time of hire).
Current proof of a negative COVID19 test or to receive a COVID19 test within 7 days of employment and ongoing.
Ability to pass a criminal background check as well as Colorado CAPS background check
APPLY WITH YOUR RESUME TODAY!
Referral Program - Wed love to speak to your referral!
VIVAGE is an Equal Opportunity Employer
Other details
Pay Type Salary
Employment Indicator Regular
Min Hiring Rate $85,000.00
Max Hiring Rate $105,000.00
Required Education Certification
58743730